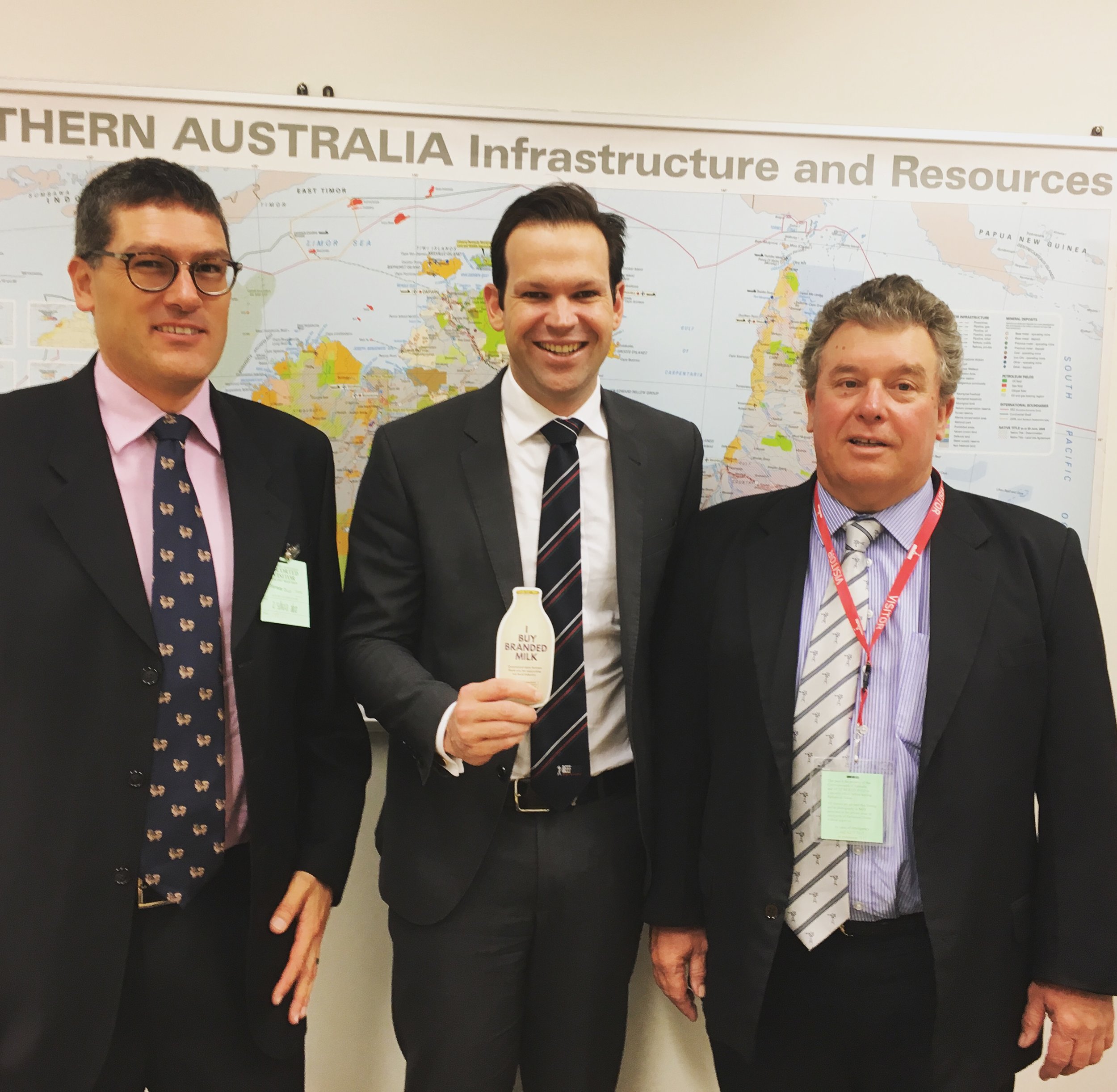 By Brian Tessmann, QDO President
Queensland Dairyfarmers' Organisation's (QDO) visit to Canberra last week not only provided our national representatives with a better understanding of the issues affecting our domestic dairy industry, it also gave QDO some fresh insights into the rationale behind current policy positions.
Some positive news from our visit was that the 'effects test' Bill passed the House of Representatives. The challenge now is getting the laws through the Senate.
During our visit to Parliament House a number of members or advisors challenged us on our views on how to fix the domestic dairy industry. The one thing however that everyone agreed upon was there was something fundamentally wrong with the domestic dairy market and it is wasn't the dairy farmers.
Labor appears to have locked itself into opposing the 'effects test', however most others across the political spectrum support the much needed change. What we were told by Labor and many others was that the 'effects test' was no silver bullet and that more needs to be done. QDO agreed in principle, but remains resolute in getting the 'effects test' passed as an important piece of an industry remedy.
Many politicians were keen to zero in on the relationship between farmers and processors and I believe this is key to the current ACCC inquiry into the industry. It was also interesting that one Coalition member said, while the 'I buy branded milk' campaign was good, they felt we should have a brand or logo on bottles to indicate that buying this bottle was positive for farmers. I informed them that is was exactly part of what the proposed Fair Milk Logo here in Queensland was designed to do.
While there was considerable debate in our discussions I would like thank those members who have long supported both the 'effects test' and other measures to repair the domestic dairy industry. QDO will continue to advocate for a fairer system on behalf of our dairy farmer members at both a state and federal level.